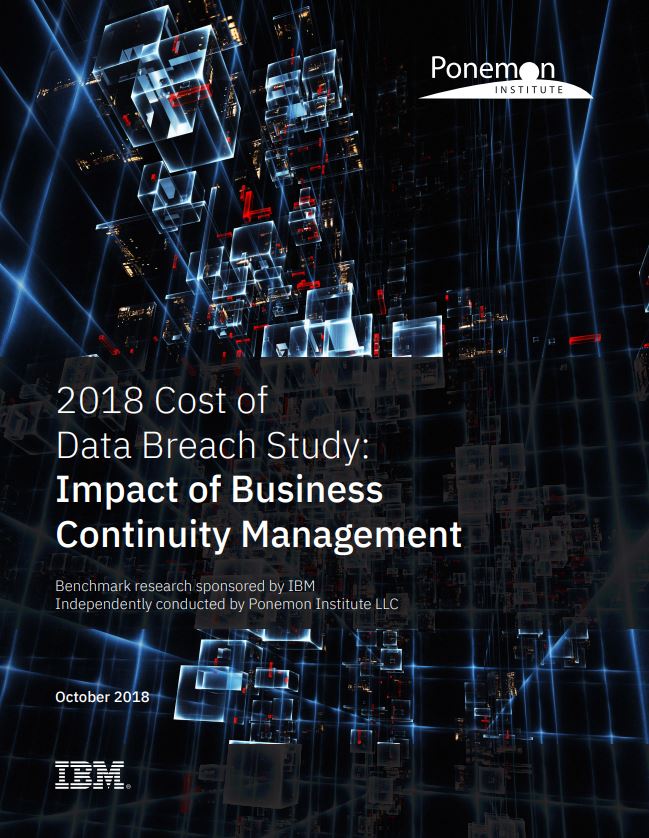 The 2018 Cost of Data Breach Study: Impact of Business Continuity Management (BCM), sponsored by IBM, analyzes the financial and reputational benefits of having a BCM program in advance of a data breach. The purpose of the study is to demonstrate the economic value of BCM when dealing with data breach incidents.
Download the report and learn how BCM programs have reduced:
Per capita cost of data breach by 6.5%;
Mean time to identify a breach by 44 days;
The likelihood of a data breach by 32%.