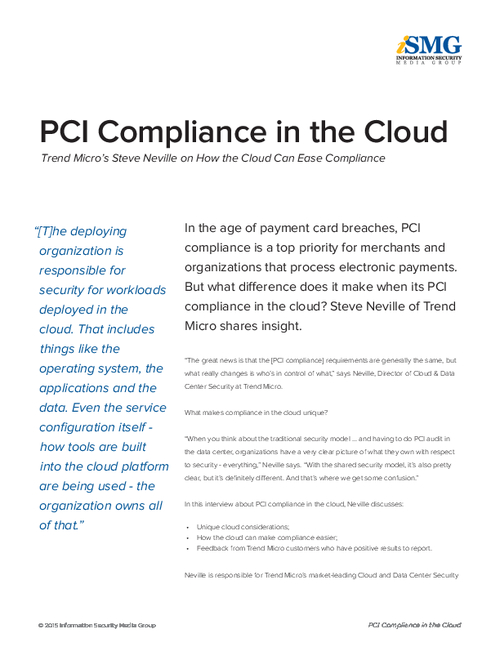 In the age of payment card breaches, PCI compliance is a top priority for merchants and organizations that process electronic payments. But what difference does it make when its PCI compliance in the cloud? What makes compliance in the cloud unique? Steve Neville, Director of Cloud & Data Center Security at Trend Micro, shares insight.
"The great news is that the [PCI compliance] requirements are generally the same, but what really changes is who's in control of what," says Neville. "When you think about the traditional security model ... and having to do PCI audit in the data center, organizations have a very clear picture of what they own with respect to security - everything," Neville says. "With the shared security model, it's also pretty clear, but it's definitely different. And that's where we get some confusion."
Download this report to learn about PCI compliance in the cloud from Steve, including:
Unique cloud considerations;
How the cloud can make compliance easier;
Feedback from Trend Micro customers who have positive results to report.