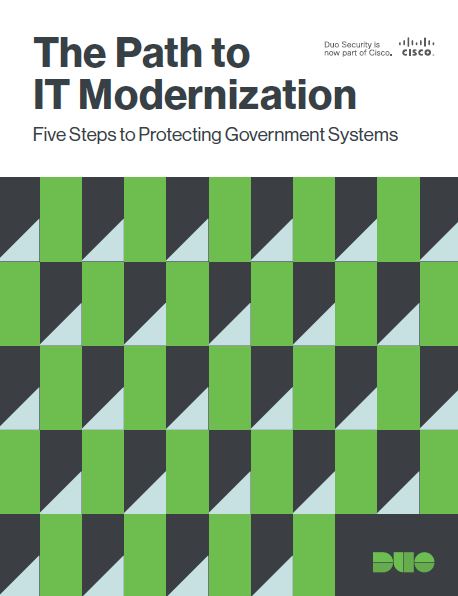 Government agencies have been charged with modernizing their IT systems - a move that's been accelerated by the widespread adoption of cloud and mobile technologies.
Learn the key steps to take today that will help secure access to applications in the cloud and mobile environments.
Read this eBook to learn how your organization can:
Accelerate modernization using cloud and mobile adoption;
Authenticate and simplify controls of smart card access;
Identify at-risk devices and solutions.