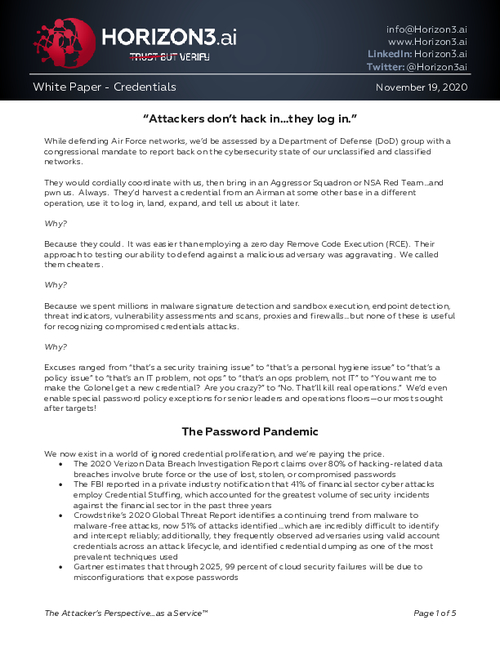 We now exist in a world of ignored credential proliferation, and we're paying the price. The 2020 Verizon Data Breach Investigation Report claims over 80% of hacking-related data breaches involve brute force or the use of lost, stolen, or compromised passwords.
Gartner estimates that through 2025, 99 percent of cloud security failures will be due to misconfigurations that expose passwords. For all intents and purposes, an attacker using credentials looks like a legitimate user. Coupled with the absence of malware, this type of attack is extremely difficult to detect. This is why ZeroTrust and BeyondCorp are such popular security models right now; both are an attempt to limit the blast radius of a compromised credential.
Download this report for more on credential management including how to utlitize AI enabled technology.