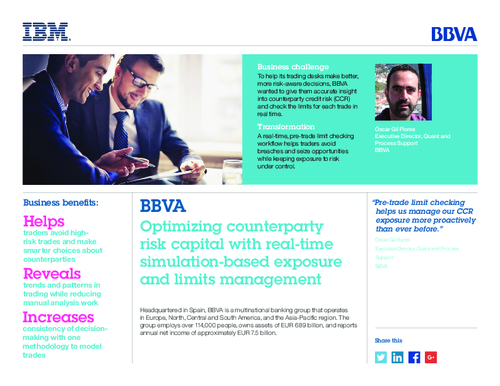 For banks, it is becoming increasingly important to have more accurate and up-to-date insight into counterparty credit risk (CCR). It is no longer sufficient to rely on retrospective analysis of how each day's trades have affected the overall risk profile - banks need to start using CCR measures proactively to help the front office make smarter, risk-aware decisions about which trades to make with which counterparties.
Download this white paper to explore:
Gaining insight pre-trade;
Realize the vision;
Identifying problems before they occur.