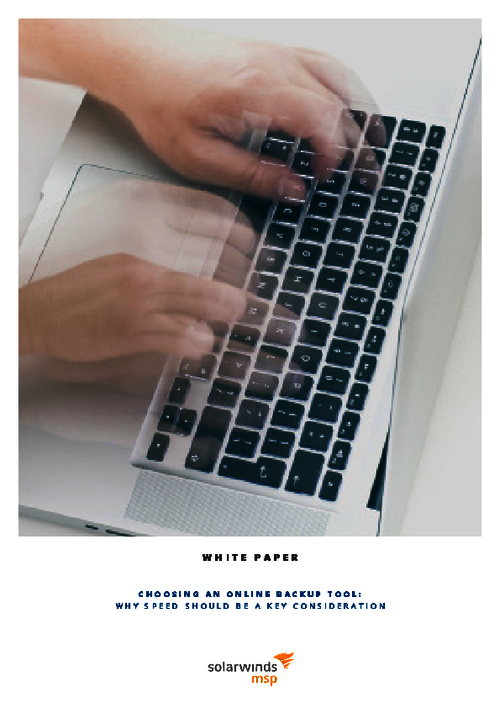 Keeping pace in today's digital world requires a need for speed and flexibility - especially when it comes to backing up business intelligence on behalf of your customers. Speed of restoration is a pressing issue - when awaiting recovery, chances are your customers' systems are not working at full capacity or maybe not even working at all.
Due to the state of most backup solutions, few businesses back up as often as they should.
Download this whitepaper to learn more about:
Which systems MSP Backup & Recovery integrates with and the applications it protects;
The methods MSP uses to determine which files have been modified and exactly what has changed in them;
Ways that online backup can help ease the burden associated with slower methods.