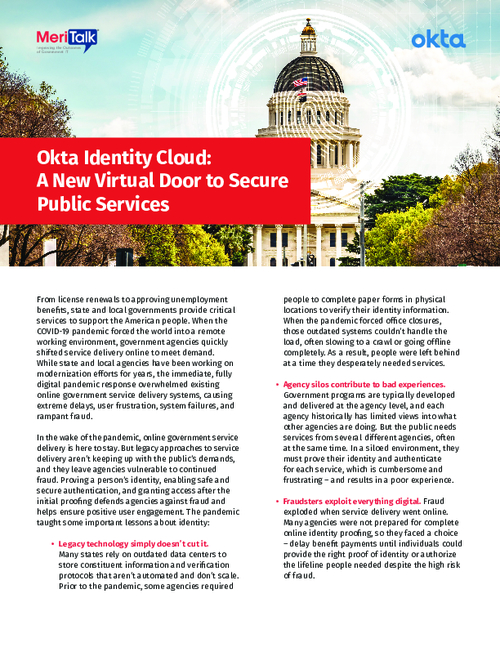 From license renewals to approving unemployment benefits, state and local governments provide critical services to support the American people.
See Also: Webinar | Passwords: Here Today, Gone Tomorrow? Be Careful What You Wish For.
When the COVID-19 pandemic forced the world into a remote working environment, government agencies quickly shifted service delivery online to meet demand. While state and local agencies have been working on modernization efforts for years, the immediate, fully digital pandemic response overwhelmed existing online government service delivery systems, causing extreme delays, user frustration, system failures, and rampant fraud.
Download whitepaper to find out how Okta Identity Cloud can help secure public services.