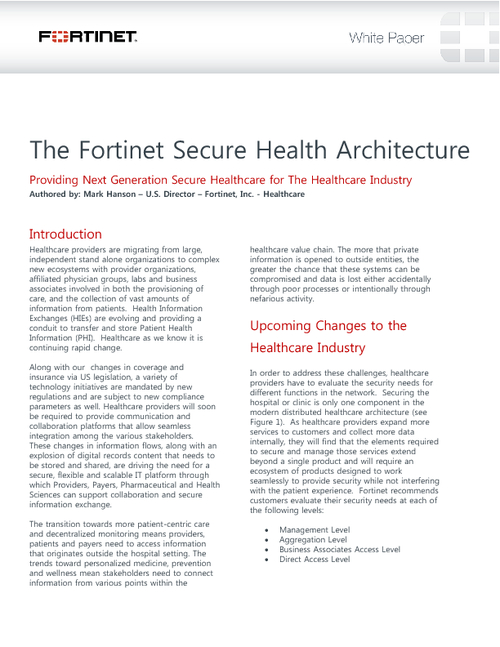 Healthcare providers are migrating from large, independent stand alone organizations to complex new ecosystems with provider organizations, affiliated physician groups, labs and business associates involved in both the provisioning of care, and the collection of vast amounts of information from patients. Health Information Exchanges (HIEs) are evolving and providing a conduit to transfer and store Patient Health Information (PHI). Healthcare as we know it is continuing rapid change.
This white paper provides an overview of:
High performance end-to-end network security;
Secure network access to doctors, vendors, and patients;
Achieving security while simplifying compliance needs.