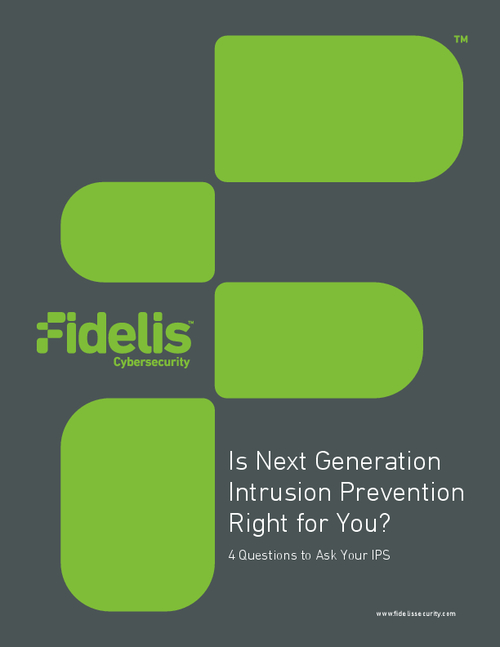 While attackers continue to innovate, traditional intrusion prevention systems (IPS) have stood still, generating low-value alerts for security teams as attackers slip past in pursuit of high-value targets. Organizations have countered by piling more and more equipment on the network hoping to solve the problem.
More boxes only create more work for your security team. Modern intrusions require a fresh approach. This paper describes what separates next generation intrusion prevention from traditional IPS, and five important requirements for stopping modern intrusions.
Download this paper to assess whether your IPS measures up:
Would you re-hire your IPS today?
Did you hire your IPS for a job of the past?
Are you placing too much trust in your next generation firewall?
Are you getting the visibility and context you need from your IPS?