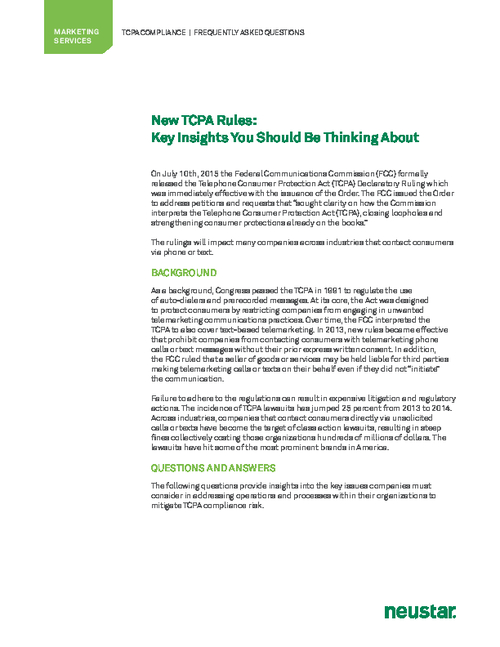 Failure to comply with TCPA can result in expensive litigation and regulatory actions. Learn what steps you need to take to mitigate your compliance risk.
Download New TCPA Rules: Key Insights You Should Be Thinking About to get answers to common questions, such as:
What does the order say about reassigned numbers?
What do you need to do to have a "reasonable basis" to believe that the consent you have on record is valid?
Do you still need to determine what type of phone you are calling?