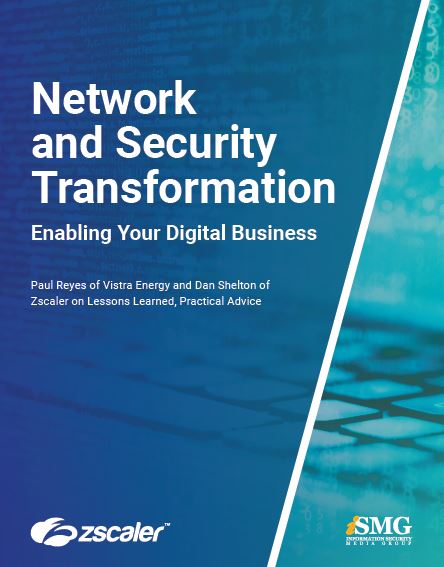 Vistra Energy, a Texas-based power generation firm, recently underwent a network transformation project. CISO Paul Reyes, joined by Zscaler's Dan Shelton, opens up on how to make the move to cloud-based models and what it can do to support your business.
Prior to transformation, Vistra - like many enterprises - built its network primarily around on-premise devices and controls. But as networking evolved beyond the perimeter, visibility became the big challenge.
In the eBook, Reyes and Shelton discuss:
Network security before transformation;
The state of the infrastructure footprint today;
Lessons learned and advice for organizations starting their transformations.