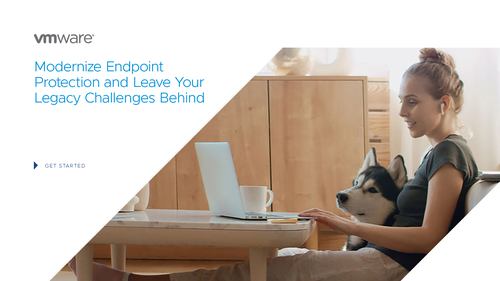 2020 was an unprecedented year for security teams amid the global health crisis. The threat landscape continues to evolve as malicious actors quickly adapt to the changing environment and are finding new ways to exploit your vulnerabilities.
It is now more critical than ever to protect your workforce at the endpoint no matter where you are.
Legacy endpoint security tools have proven to be ineffective at preventing these sophisticated threats. It is time to consider a modernize endpoint security solution to gain advantage over highly innovative attackers. This solution will alleviate the pressure on you and your security team – all while providing better protection for your organization.
Download this eBook to gain insights into:
Questions to ask yourself for an endpoint security reality check;
8 common endpoint security challenges and how they are solved by modernization;
Benefits of modernizing your endpoint security;
Why VMware Carbon Black Cloud is the easy answer to security challenges.