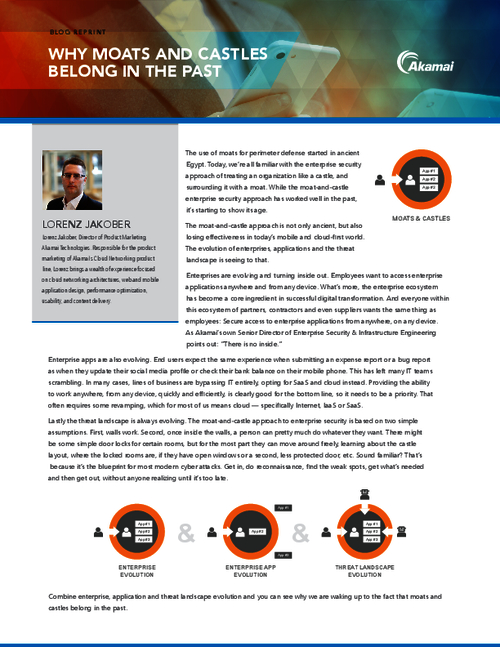 The moats and castle approach is an antiquated, yet common way, of protecting the enterprise network.
Download this blog post to learn a new way to protect the enterprise that hides applications:
From the Internet
Outside of the firewall
With zero open ports and a minimal attack surface
In viewing this content, we would like to share your data with the content creator. Click here for more info or to opt out.