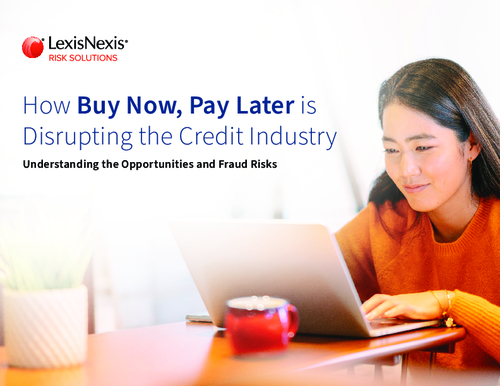 By all accounts, Buy Now, Pay Later stands to be one of the biggest disruptors the credit landscape has seen in years. With the market expected to surpass $179 billion by the end of 2022, the opportunities for growth are enormous. This also means fraudsters are taking note as the industry is trending in the direction where BNPL becomes an option at every e-commerce and brick-and-mortar point-of-sale purchase.
Banks and BNPL providers should continue to shore up their defenses using the latest intelligence and technology to recognize evolving fraud threats and mitigate risk. An omni-channel and cross-transaction view will enable providers to distinguish genuine customers from fraudsters with greater accuracy so they can embrace BNPL growth with confidence.
Download this whitepaper to learn more about the fraud risks associated with the BNPL trend.