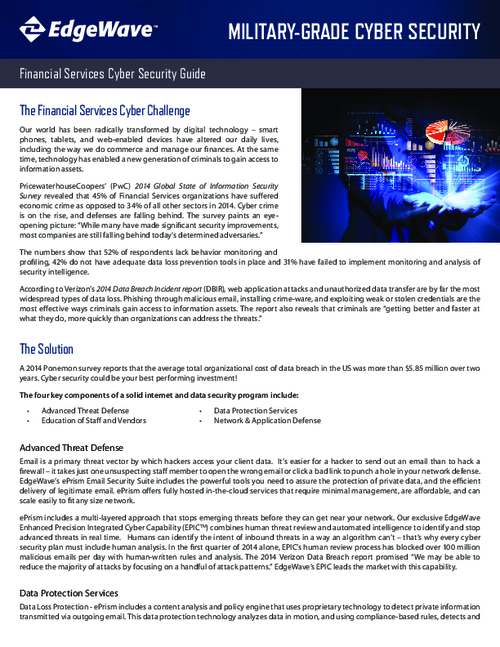 Our world has been radically transformed by digital technology - smart phones, tablets, and web-enabled devices have altered our daily lives, including the way we do commerce and manage our finances. At the same time, technology has enabled a new generation of criminals to gain access to information assets.
Download this white paper to learn:
Four key components of a solid internet and data security program;
Network & application defense;
The value of education of staff and vendors.