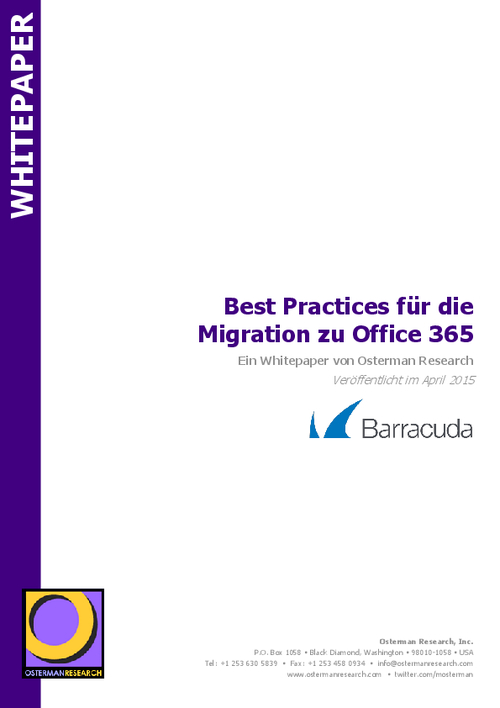 Many organizations are seriously considering the deployment of Microsoft Office 365 and Exchange Online. The result is that the penetration of Office 365 is expected to more than double by 2017, primarily at the expense of on-premises Exchange.
Download this whitepaper to learn how to successfully migrate your organization to Office 365.
This case study is written in German.