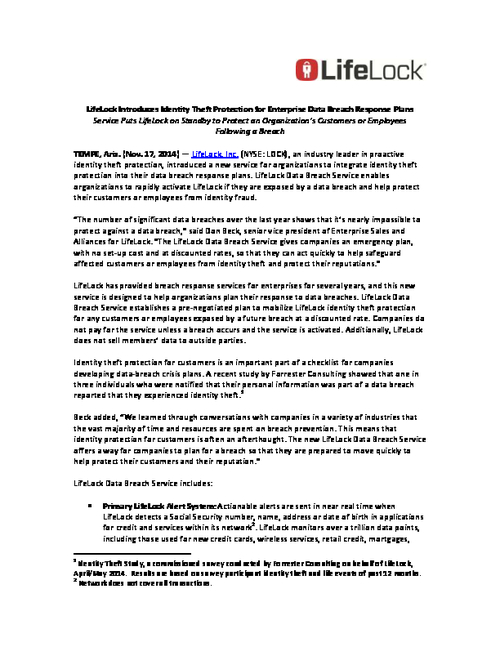 Identity theft protection for customers is an important part of a checklist for companies developing data-breach crisis plans. A recent study by Forrester Consulting showed that one in three individuals who were notified that their personal information was part of a data breach reported that they experienced identity theft.
Download this press release to learn:
How organizations can get help planning their response to data breaches;
How to receive actionable alerts when a possible breach is detected;
How LifeLock can help protect an organization's reputation.