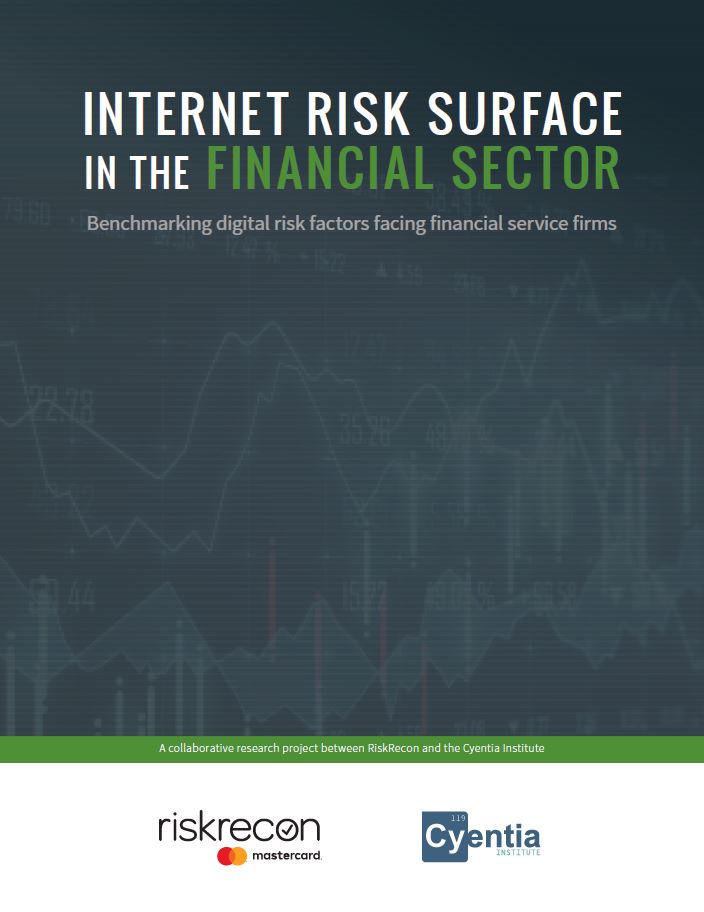 In this brand new research report, "Internet Risk Surface in the Financial Sector," RiskRecon and the Cyentia Institute analyzed how organizations in the finance sector are managing digital risk. We set out to determine what the key dimensions of risk are that influence exposure, how that compares to other industries and even sub-sectors within financial services. For example, the rate of severe findings in the smallest commercial banks is 4x higher vs. large banks.
Here's how you can apply the full data set in a practical way:
CISO's: Use this report to benchmark how well you are managing risk against peers and communicate program status to the Board.
Third-party risk practitioners: Use the firmographics to assess and manage vendor risk exposure.
Internal security teams: Use these findings to identify common risk dimensions affecting Internet-facing infrastructure they manage and defend daily.