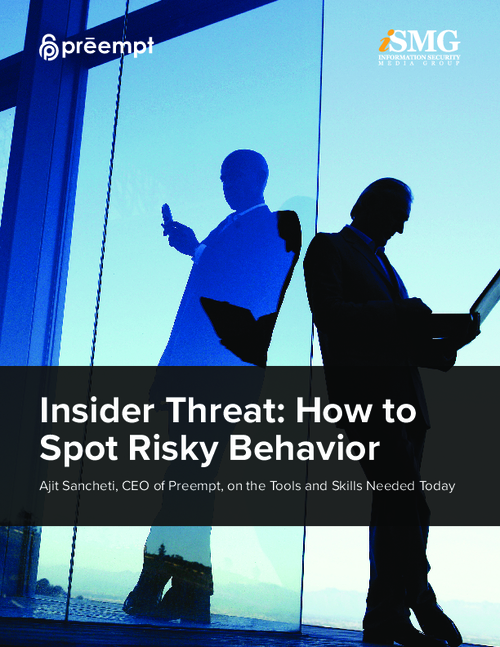 Despite high-profile leaks and the attention given to the insider threat, many organizations still fail to even see that they have an insider threat problem. Ajit Sancheti, CEO of Preempt, discusses what's needed to improve insider threat detection.
It all starts with trust, Sancheti says. And sometimes, frankly, we trust our employees too much. "Employees have access to a lot of resources that they may or may not need," he says.
In this eBook, the interview with Sancheti discusses improving insider threat detection and mitigation including:
Why malicious insiders continue to evade detection;
How to know if your organization has a significant insider problem;
The tools and skills needed to improve detection and remediation.