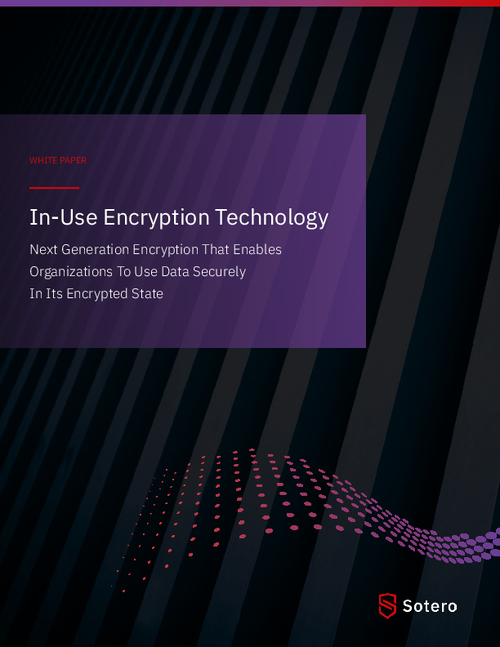 Though encryption is the most effective way to reduce the probability of a security breach, traditional encryption carries a major hurdle - it protects data only when data is at rest (disk encryption) or in transit via secure communication methods such as SSL and TLS. These shortfalls leave companies with significant vulnerabilities when the data is in use by on-premise or cloud applications.
Download this white paper and learn how In-Use Encryption:
Is used today by companies in industries with critical data protection requirements, such as financial services, banking, pharma, healthcare and others;
Ensures that sensitive data is never left unsecured, regardless of lifecycle stage;
Enables organizations to safely collect, use, and share data, leading to several benefits.