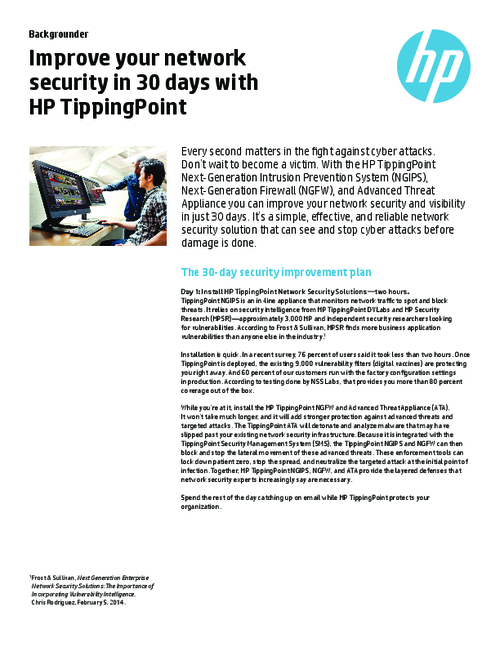 When you are hacked, every second matters. It's critical to detect and stop the attack before serious damage is done to your business. HP TippingPoint Next-Generation Intrusion Prevention System (NGIPS) examines every packet of network traffic at wire speeds to detect and block attacks.
This (slightly tongue-in-cheek) white paper shows:
How you can use HP TippingPoint to materially improve your security posture in 30 days;
What HP offers to help you understand what an NGIPS can do;
That HP TippingPoint includes links to background information to help you better understand the threat landscape and today's defenses.