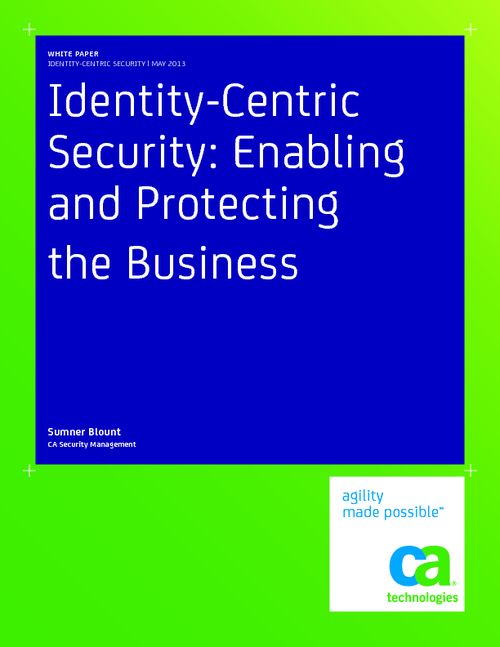 IT and the business are being impacted by many important trends-cloud adoption, increased mobility, the rise of social media, and the increasing flow of information across the extended enterprise. The old network perimeter is no longer relevant. Today's IT must deal with highly distributed identities across the entire business environment that come from many sources-applications, systems, social media, etc.
In addition, mobile employees and customers are changing the face of business, and redefining the challenge of delivering secure applications quickly to the changing user population. These factors cause a dramatic shift in the role of security, and how user identities should be managed. The old way of managing users and access won't suffice in the new world order.
This white paper provides an overview of:
Key trends in the world of IT;
Key business challenges that virtually all organizations face;
Some specific capabilities that are useful in meeting these challenges.