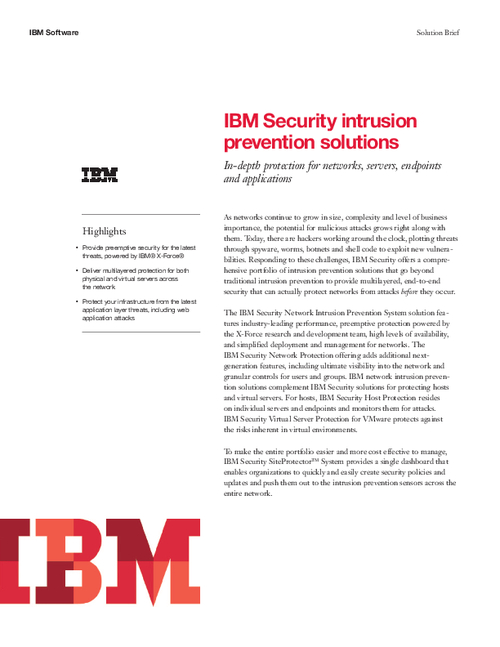 As networks continue to grow in size, complexity and level of business importance, the potential for malicious attacks grows right along with them. Today, there are hackers working around the clock, plotting threats through spyware, worms, botnets and shell code to exploit new vulnerabilities. Responding to these challenges, IBM Security offers a comprehensive portfolio of intrusion prevention solutions that go beyond traditional intrusion prevention to provide multilayered, end-to-end security that can actually protect networks from attacks before they occur.
Download this white paper to learn:
How to provide preemptive security for the latest threats;
How to achieve multilayered protection for both physical and virtual servers across the network;
How to protect your infrastructure from the latest application layer threats, including web application attacks.