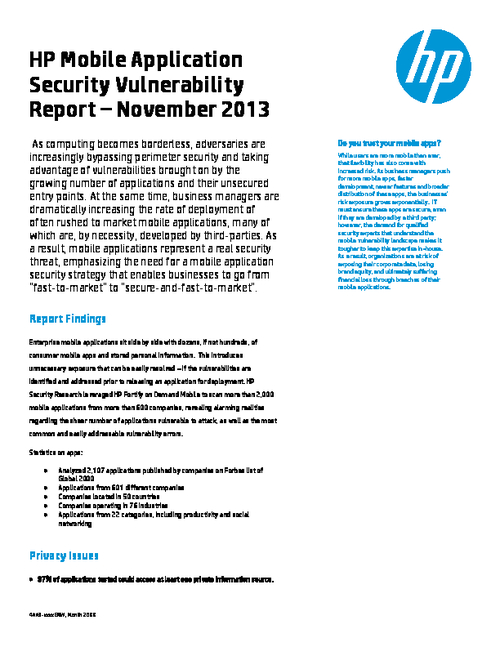 As computing becomes borderless, adversaries are increasingly bypassing perimeter security and taking advantage of vulnerabilities brought on by the growing number of applications and their unsecured entry points. At the same time, business managers are dramatically increasing the rate of deployment of often rushed to market mobile applications, many of which are, by necessity, developed by third-parties. As a result, mobile applications represent a real security threat, emphasizing the need for a mobile application security strategy that enables businesses to go from "fast-to-market" to "secure-and-fast-to-market".
Download this White Paper to explore
Privacy issues regarding mobile applications;
How the lack of binary protection affects privacy;
How insecure data storage affects privacy.