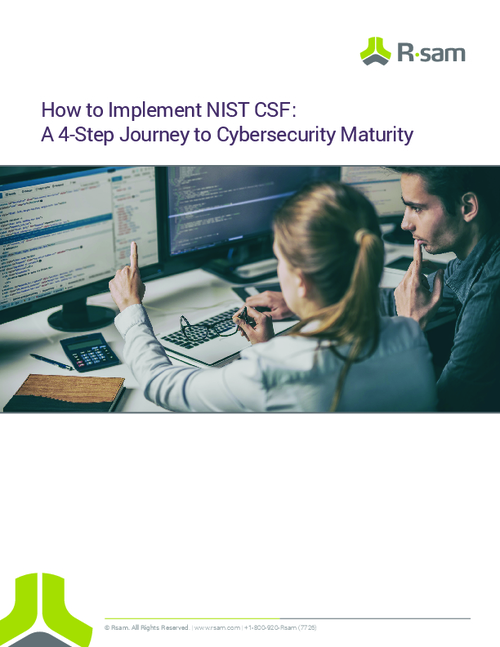 Often, security leaders will look for an industry standard or best practice to help them navigate through the minefield. A recent Rsam survey revealed that 87% of InfoSec leaders said they plan to incorporate NIST CSF into their risk and compliance strategy.
NIST CSF can help CISOs understand their organization's capabilities across the cybersecurity lifecycle. The process is a journey that involves making improvements over time. Rsam recommends breaking down NIST CSF implementation into four phases or levels of maturity.
Download this whitepaper for insight into best practices including:
Leveraging everyday tools to assess your current state of security;
Assessing how your posture compares to the NIST CSF standards;
Making appropriate investments in technology to close gaps in security.