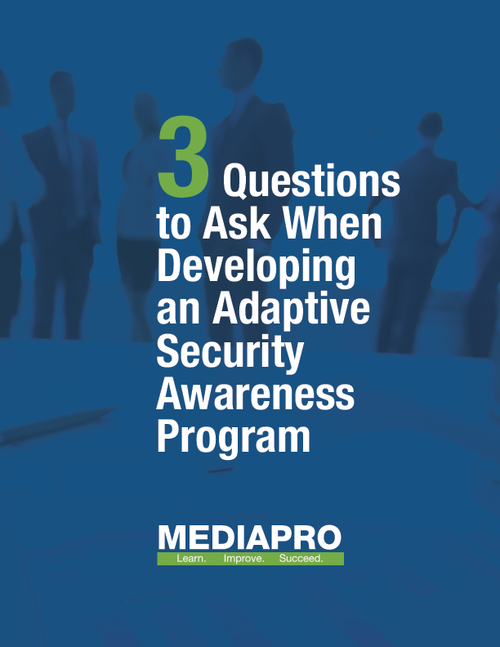 Most people working in or near cybersecurity have felt the influence of the NIST Cybersecurity Framework (CSF). The Framework provides organizations guidance for insuring they are protected from ongoing information security threats, and sets an "Adaptive" approach as the top tier of cybersecurity management programs.
Those who have tried to apply the principle of adaptive to an ongoing cybersecurity education program know how difficult creating such a program can be. We're talking about creating a highly flexible and visible program that is woven into the very culture of the organization. Just as an adaptive approach to cybersecurity risk management is quickly becoming the preferred practice, an adaptive approach to security awareness should become the new standard.
Download this white paper to explore:
What is a Tier 4: Adaptive Program?
What does it mean to be adaptive?
What questions should you be asking to develop an adaptive awareness program?