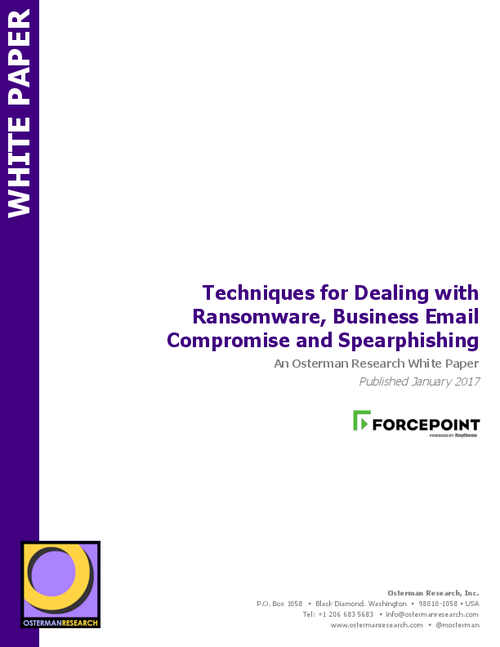 Will your cybersecurity be able to protect your critical data in 2017? The answer is: "Not likely." New, sophisticated cyber-attacks are outpacing organizations' defenses against them. In 2016, most organizations were the victim of ransomware, business email compromise (BEC) or spearphishing and 25% of them didn't even know it!
What's more, users are the weakest link in your cybersecurity posture. The explosion of ransomware is equally alarming. Its impact has grown from "just" $24 million in 2015 to approximately $1 billion in 2016. You can expect ransomware to be an even bigger threat to your data and users in 2017.
Download this whitepaper which explores:
The level of concern that organizations have over various types of cybersecurity threats;
Exactly why phishing, spearphishing, CEO Fraud/BEC and ransomware attacks have become so successful for hackers;
How effective current solutions are and the steps that organizations can take to significantly improve their defenses.