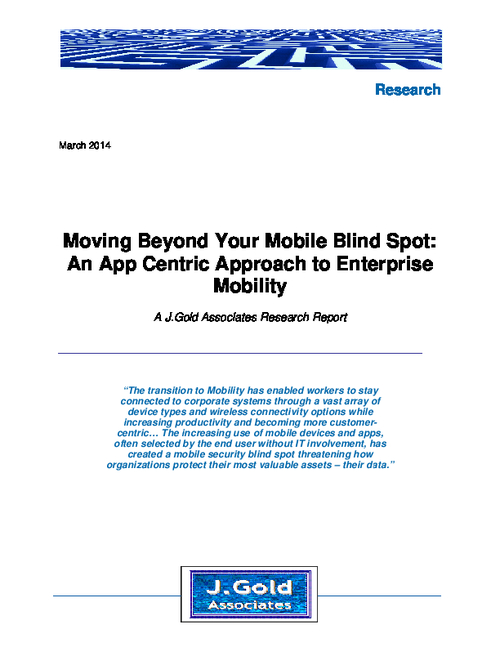 With the number of organizations that allow BYOD expected to grow exponentially, it becomes even more important for organization's to have the right foundation to support their employees and their customers.
Read this whitepaper to learn how to achieve an app centric approach to enterprise mobility and see how this will enable workers to stay connected to corporate systems through a vast array of device types and wireless connectivity options.
Download this white paper to explore
What the shift to user driven mobility means for IT;
The growth rates for BYOD for the next 1-3 years for specific mobile devices;
Key factors for end users and for IT concerning mobile security initiatives.