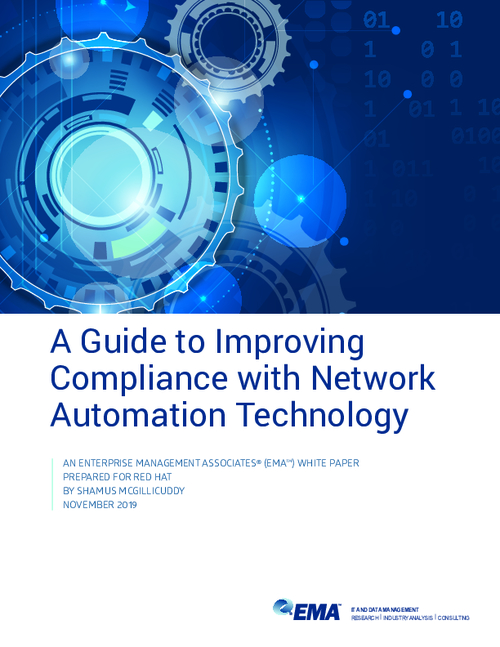 Network automation initiatives can help improve compliance, but how do you make sure the automation reduces—rather than increases—your organization's risks? This whitepaper examines how enterprises can build a network automation initiative that improves compliance and reduces risk.
Get guidance on how to implement an effective compliance strategy, including
The number 1 impetus for network automation initiatives;
5 barriers to network automation and how to overcome them;
3 important steps toward improving compliance with automation;
Download this analyst whitepaper for all the details.