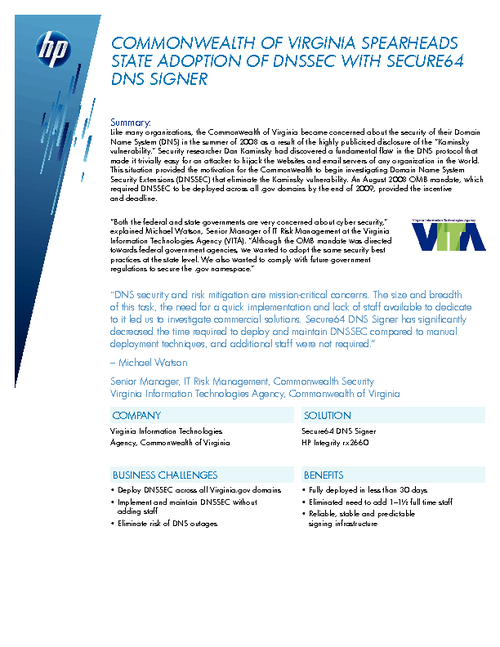 Domain Name System security is a challenge for any organization that serves constituents and customers online. So, when the Commonwealth of Virginia became increasingly concerned about the security of its system, it turned to a Secure64 DNS Signer solution for a more reliable, stable, predictable and secure infrastructure.
This case study explores:
The challenges, solutions and benefits Virginia realized by deploying a Secure64 DNS Signer solution;
How the commonwealth deployed a DNSSEC solution across multiple .gov domains within 30 days - without adding staff.