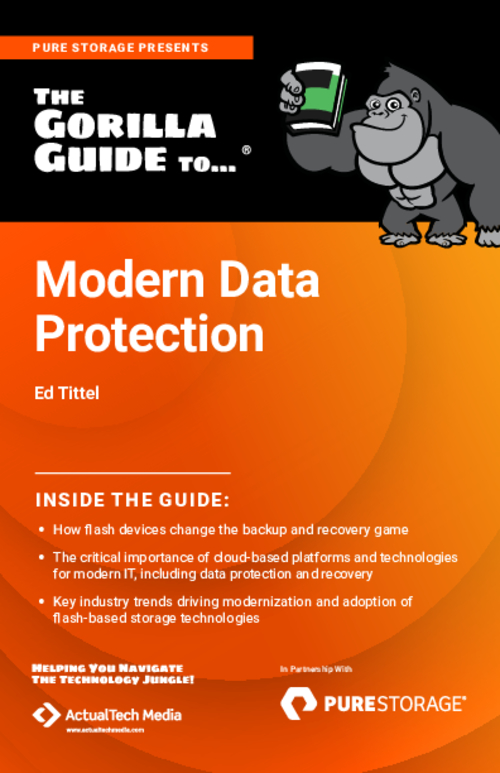 The Gorilla Guide to Modern Data Protection provides insights and guidance to ensure and improve the data protection and recovery strategies used to safeguard your organization's most valuable commodity - data.
This guide will explain how a Modern Data Protection architecture can help you avoid disruptions to your business.
While the concepts of data protection aren't new, organizational requirements for fast data restore in the wake of an unplanned interruption have become more stringent than ever.
Inside the guide:
Key industry trends driving modernization and adoption of flash-based storage technologies;
The critical importance of cloud-based platforms and technologies for modern IT, including data protection and recovery;
The state of ransomware and how it can sabotage the most robust data protection plans.