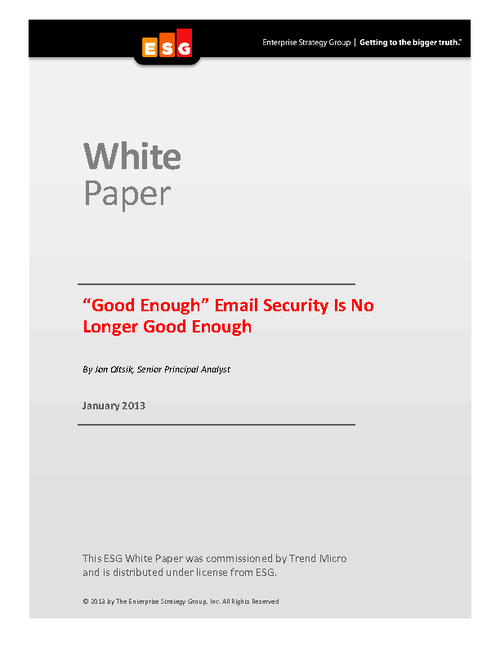 Large organizations have email security defenses in place today yet malware continues to sneak through and compromise servers and endpoints, leading to the theft of valuable information in some cases. Threats are more targeted and sophisticated. Security defenses are increasingly porous. Risk has increased to an unacceptable level. Fortunately, business executives understand this new landscape and are more willing to get involved with security decisions and invest in the right training, processes, and defenses.
This white paper highlights that:
Email has become a popular vector for advanced malware propagation;
Native email server security may be a step in the wrong direction;
Large organizations need to think of email security as part of enterprise security architecture.