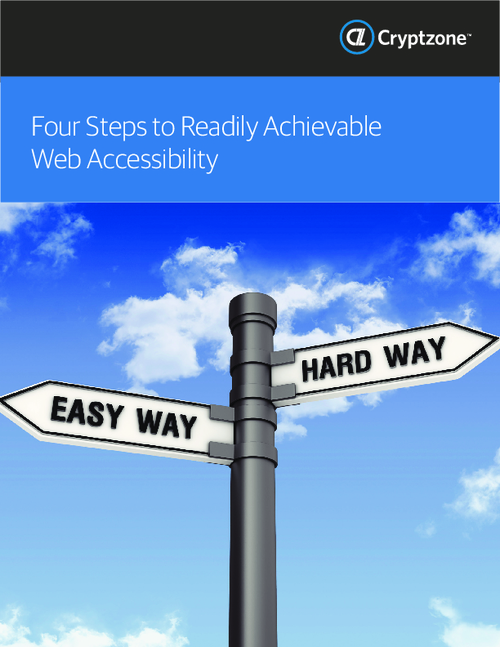 In the absence of specific regulations for Web accessibility in the Americans with Disabilities Act (ADA), businesses are left without legal guidance on how to make their complex websites accessible. Some advocate for full compliance with WCAG 2.0 in all content while others argue that nothing is required at all.
This white paper discusses the risks to businesses that do not employ Web accessibility citing recent lawsuits, and suggests some best practices for readily achievable Web accessibility that any business can employ.
Download this white paper to explore
An analysis of recent litigation against commercial websites;
The three basic accessibility issues that provoke accessibility lawsuits;
Four simple things you can do for Web accessibility;
The advantages of a proactive approach to accessibility.