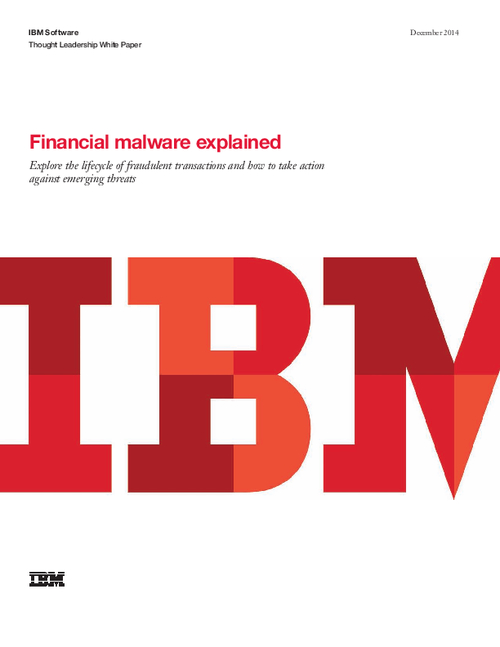 Financial malware - that is, malicious software designed to enable fraudulent transactions - is a growing concern for line-of-business executives, heads of retail and commercial banking, leaders of global compliance operations, and risk management officers worldwide. Fraudsters rely upon increasingly sophisticated techniques to steal the credentials of online banking customers, and then reuse them to take over the victim's account and perform fraudulent transactions such as transferring money to new destinations. And often, the victim is not aware that anything is amiss.
Download this white paper to explore:
The lifecycle of a fraudulent transaction;
Layered protection against malware threats;
The architecture of financial malware.