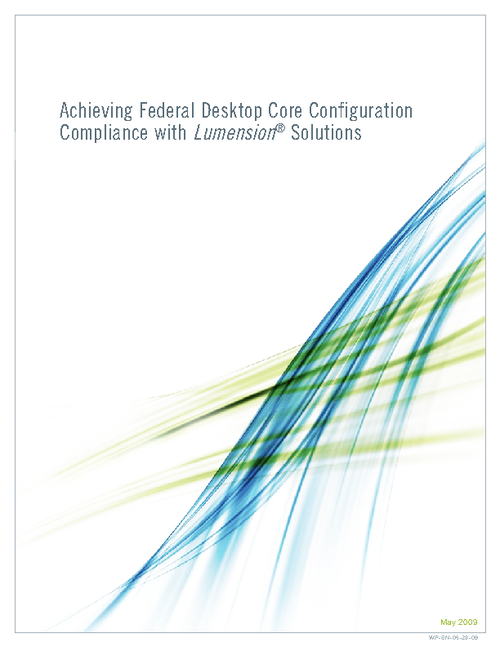 Experience shows that federal government agencies improve their security posture and reduce IT support costs by complying with the Federal Desktop Core Configuration (FDCC).
Standardizing agency desktop configurations has proved very effective in limiting agencies' security vulnerabilities
, simplifying issue resolution, and reducing operational costs.
The question is how to comply with the FDCC most effectively and with the least effort from the agency IT group.
Automation tools available for FDCC compliance differ in how effectively they assess desktops for compliance, how easy they make it to interpret the results, whether they can remediate out-of-compliance desktops, and whether they can be used for other types of reporting besides FDCC.
This white paper, intended for agency IT executives, explains how the differences between FDCC automation tools affect security and IT costs. The paper concludes with a description of Lumension Vulnerability Management(TM), which has received Security Content Automation Protocol (SCAP) validation as an FDCC scanner from the National Institute of Standards and Technology (NIST).