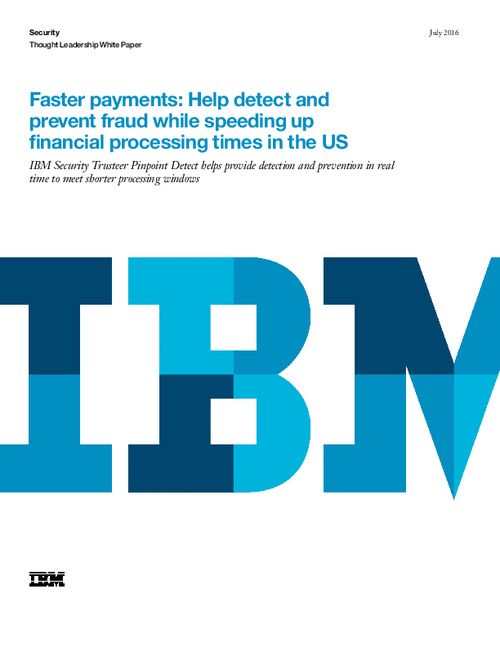 In today's fast-paced world, the expectation often is that everything happens instantaneously. Consider banking, where customers typically expect immediate action on payment transactions and funds transfers from their accounts.
In many countries including the UK, Singapore, Nigeria, Poland, Mexico and Sweden, near-instantaneous banking is indeed possible. But it is not possible in the US, where payments are still cleared in the traditional way-once a day, usually overnight-resulting in delays of one or two business days for transferring funds.
Download this whitepaper to learn how to detect and prevent in real time to meet shorter processing windows.