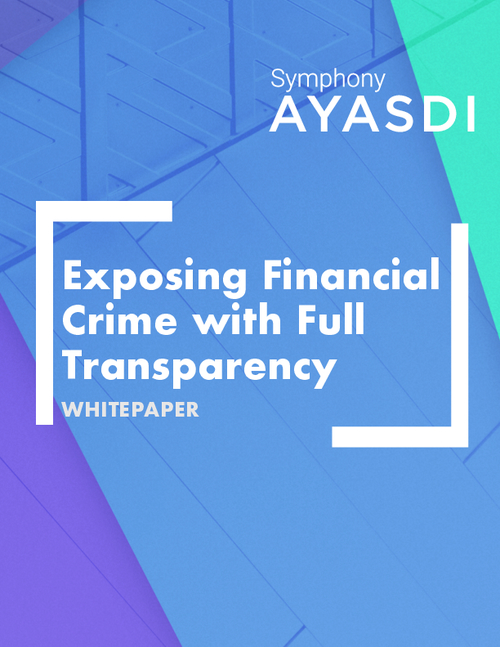 The combination of governmental financial support driven by "high unemployment, business insolvency, and disruptions in global trade patterns" + increased online and remote banking has led to a spike in financial fraud.
Heightened risks made it harder to comply with requirements to combat financing terrorism (CFT) and deploy anti-money laundering (AML) technology, especially in relation to customer identity verification, due diligence, and tracing assets converted into less transparent and less traceable forms.
Download this whitepaper to learn how you can Increase your risk detection to 120% with a machine learning software like Symphony AyasdiAI's SensaAML™.