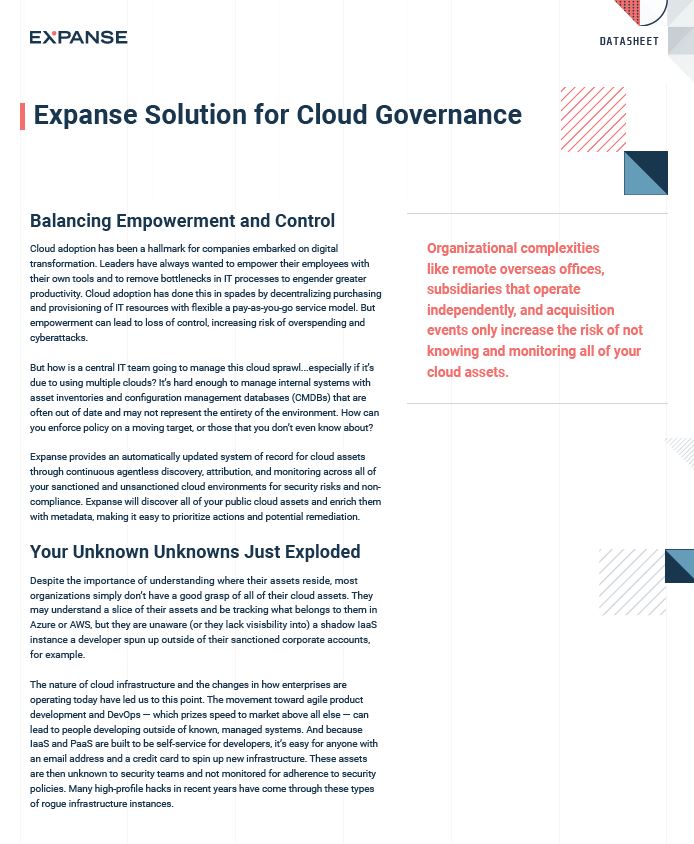 Cloud adoption has been a hallmark for companies embarked on digital transformation. But how is a central IT team going to manage this cloud sprawl...especially if it's due to using multiple clouds?
Read this guide to learn how your organization can:
Gain visibility to operationalize control of cloud assets;
Enrich all public cloud assets with metadata;
Make it easy to prioritize actions and potential remediation.