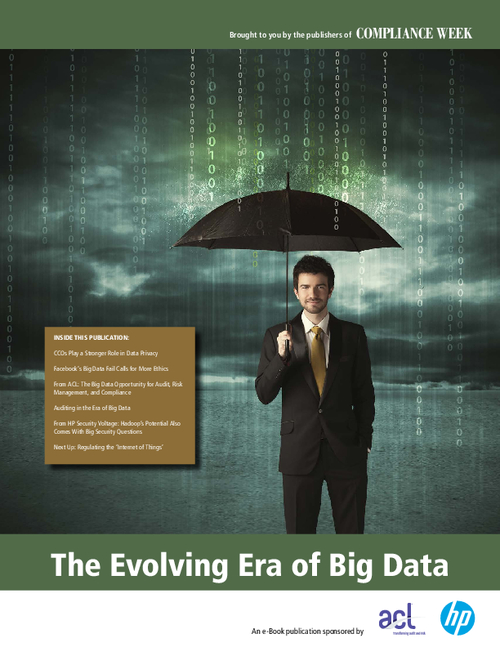 This e-Book is produced by Compliance Week in cooperation with ACL and HPE Security - Data Security.
Download this e-Book to learn:
CCOs Play a Stronger Role in Data Privacy
Facebook's Big Data Fail Calls for More Ethics
From ACL: The Big Data Opportunity for Audit, Risk
Management, and Compliance
Auditing in the Era of Big Data
HPE Data Security Potential
HPE is the sponsor of this material. By submitting your information you agree to be contacted by HPE on topics of interest. Before deciding, please review HPE's privacy statement here.