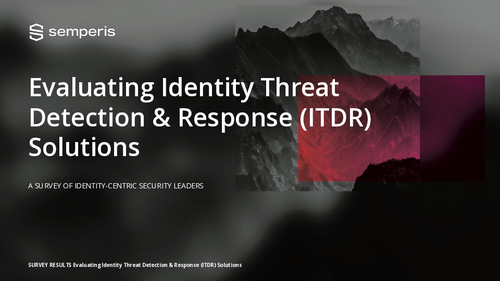 Active Directory is involved in 9 out of 10 cyberattacks. How can organizations best protect their enterprise identity infrastructures? We surveyed IT and security leaders at more than 50 enterprise organizations to determine the most valuable capabilities of today's identity threat detection and response (ITDR) solutions.
Download this report now to learn:
The biggest concerns regarding identity threats;
The impacts of cyberattack that takes down AD;
The ranking of ITDR capabilities by importance to respondents.