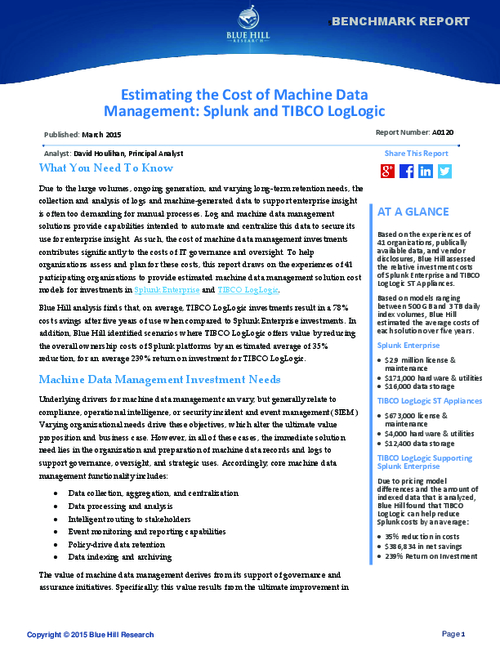 Log and machine data volume is growing like crazy, with many organizations expecting the volume to double every year! Already, specialized tools have emerged for managing log and machine data both on premise and in the cloud. When implementing these solutions, the TCO goes far beyond licensing costs as the technical resources with these skills can be rare and expensive. This comparison by Blue Hill Research delves into the total TCO of two of the industries leading solutions for log and machine data management - Splunk and TIBCO LogLogic.
Download the White Paper to explore:
What other companies are paying for their log and machine data management solutions;
The relative differences in cost including licensing, support, hardware, and staff between alternative solutions;
How much money can be freed up from "operate the business" and moved to "grow the business"