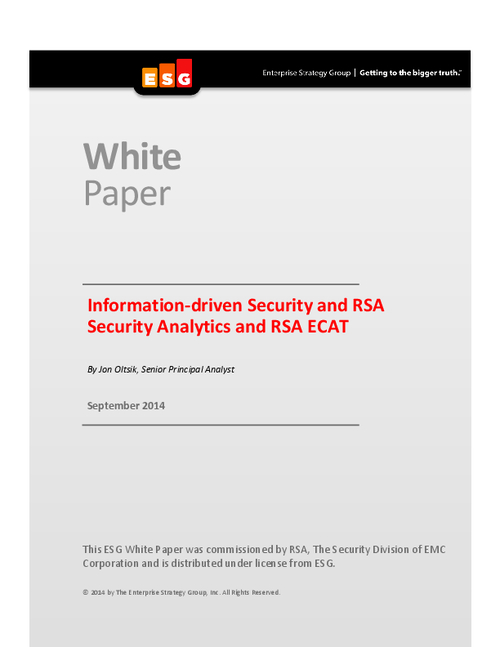 Large organizations are under constant cyber-attack and many are breached each day. How many? Aside from the infamous breaches at Neiman-Marcus, the New York Times, and Target in 2013, ESG research indicates that nearly half of all enterprise organizations experienced at least one successful malware-based attack over the past two years that resulted in some type of internal action.
Download this white paper to explore:
Why large organizations face significant struggles with incident detection and response;
What is the biggest security need for enterprises;
What part does Big Data play in security?