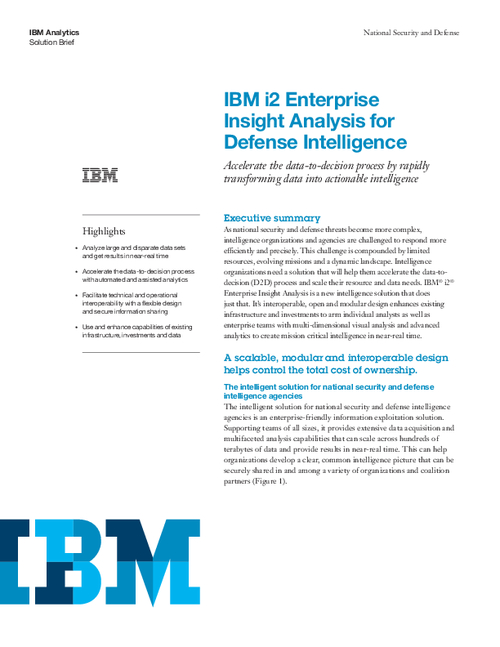 As national security and defense threats become more asymmetrical and complex, intelligence organizations and agencies are challenged to respond more efficiently and precisely. With shrinking budgets and limited resources, these agencies need a solution that can help them accelerate the data-to-decision process, so they can make better informed decisions and take confident, effective action.
Download this white paper to explore:
How to turn big data into actionable intelligence;
How to analyze unconnected sets of information for more comprehensive strategic planning.