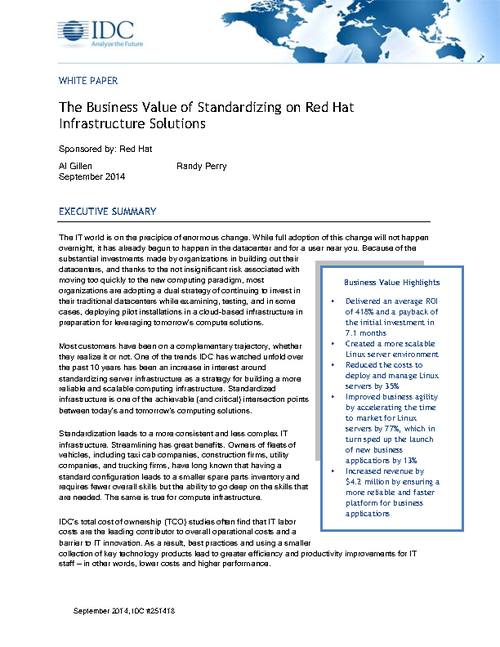 The IT world is on the precipice of enormous change. While full adoption of this change will not happen overnight, it has already begun to happen in the datacenter and for a user near you. Because of the substantial investments made by organizations in building out their datacenters, and thanks to the significant risk associated with moving too quickly to the new computing paradigm, most organizations are adopting a dual strategy of continuing to invest in their traditional datacenters while examining, testing, and in some cases, deploying pilot installations in a cloud-based infrastructure in preparation for leveraging tomorrow's compute solutions.
Download this white paper to learn:
The impact on IT staff productivity;
How to lower IT infrastructure cost;
Key performance indicators.