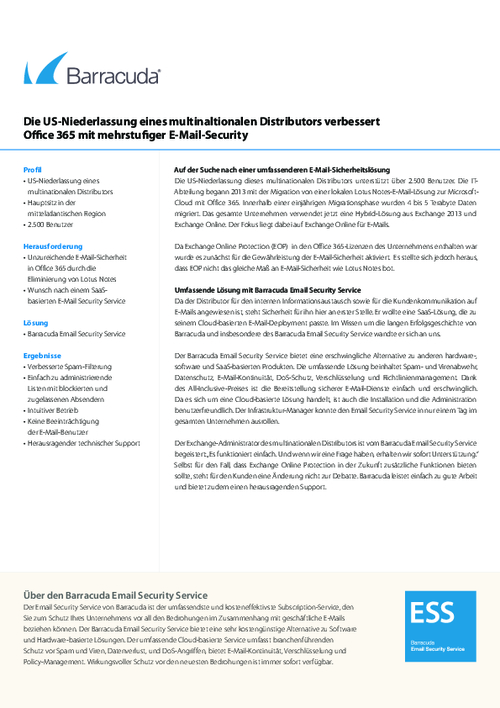 The US Division of this multinational distributor supports 2,500+ users, and in 2013 their IT department began a migration from an on-premises Lotus Notes email solution to the Microsoft cloud by deploying Office 365. They migrated four to five terabytes of data during a year-long migration, and the entire operation now utilizes a hybrid deployment of Exchange 2013 and Exchange Online, which focuses primarily on Exchange Online for Email.
Download this whitepaper to learn how to enhance Office 365 with multi-layer email security.
This case study is written in German.