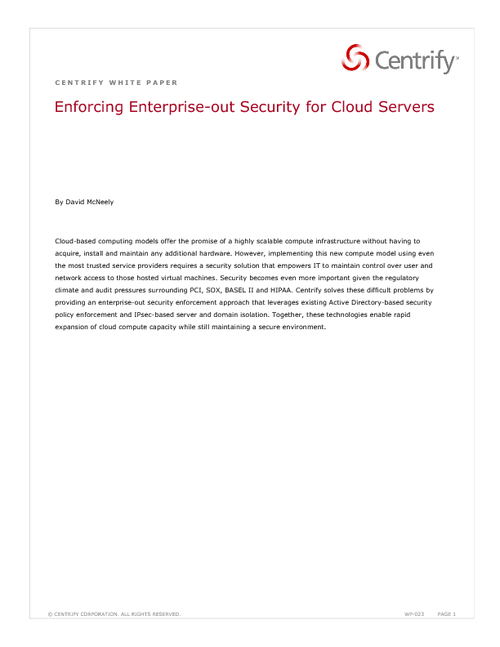 Cloud-based computing models offer the promise of a highly scalable compute infrastructure without having to acquire, install and maintain any additional hardware. However, implementing this new compute model using even the most trusted service providers requires a security solution that empowers IT to maintain control over user and network access to those hosted virtual machines. Security becomes even more important given the regulatory climate and audit pressures surrounding PCI, SOX, BASEL II and HIPAA.
Download this whitepaper to learn how your agency can:
Solve these difficult problems by providing an enterprise-out security enforcement approach;
Leverage existing Active Directory-based security policy enforcement, and;
Rapidly expand cloud computing capacity while still maintaining a secure environment.