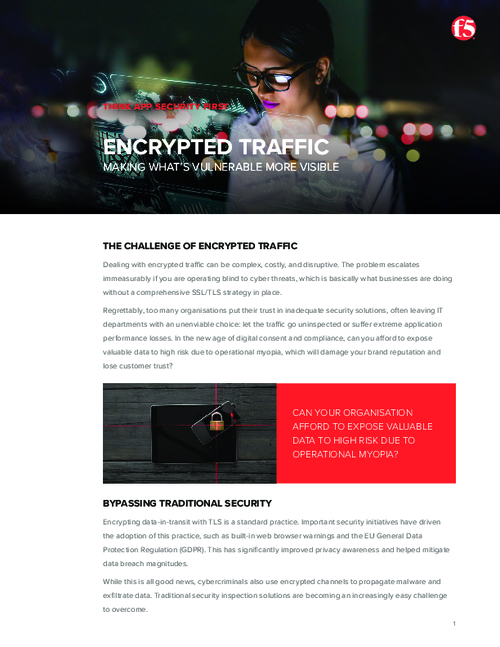 Encrypting data-in-transit with TLS is a standard practice. Important security initiatives have driven the adoption of this practice, such as built-in web browser warnings and the EU General Data Protection Regulation (GDPR). This has significantly improved privacy awareness and helped mitigate data breach magnitudes.
While this is all good news, cybercriminals also use encrypted channels to propagate malware and exfiltrate data. Traditional security inspection solutions are becoming an increasingly easy challenge to overcome.
Download this whitepaper to learn about:
The challenge of encrypted traffic;
Simplifying SSL/TLS management;
Improving your cryptographic posture.