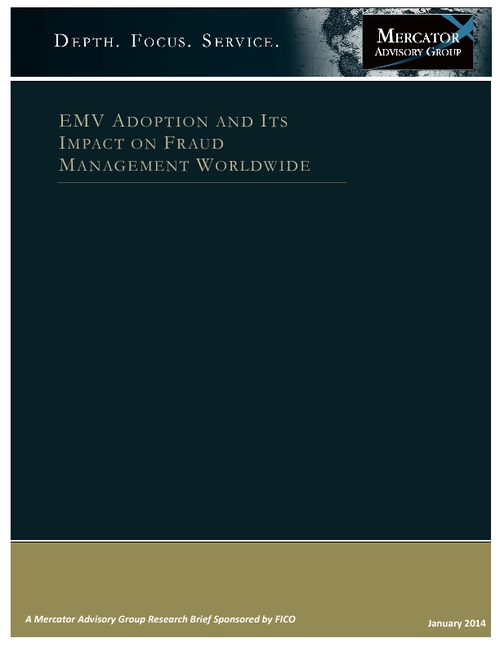 As industry participants are beginning to prepare for the US card payments ecosystem to migrate to EMV (Europay, MasterCard, Visa), the role of the EMV standard in fraud control is not so clear. While we know that one of the key benefits of EMV is its ability to prevent fraud, can it prevent all fraud types? The EMV adoption may drive crafty fraudsters to focus on other forms of payment transactions. How can you manage your fraud losses during an EMV rollout?
Learn more about what you need to know regarding the US adoption of EMV by downloading this research brief prepared by the Mercator Advisory Group, exclusively for FICO:
Security features of EMV;
Results of EMV adoption in other countries that have completed the migration;
How EMV is expected to be played out in the United States.