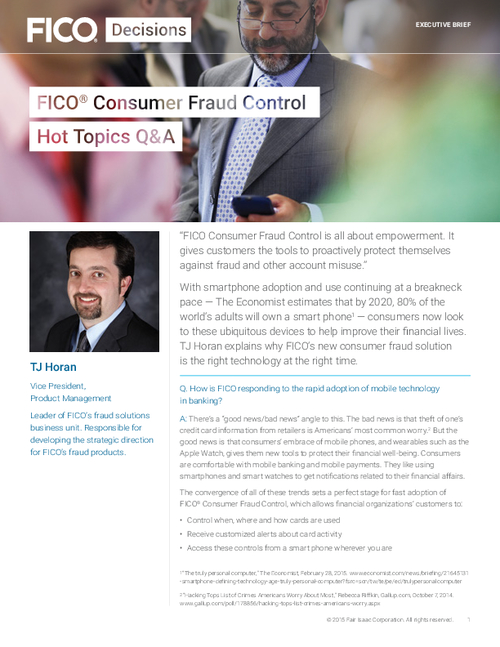 With smartphone adoption and use continuing at a breakneck pace, consumers now look to their devices to help improve their financial lives. This report puts the power back into the hands of the customer, allowing them to protect themselves against fraud and other account misuse.
Download this white paper to explore
How FICO is responding to ID theft;
How FICO is responding to the rapid adoption of mobile technology in banking;
How FICO Consumer Fraud Control integrates with banks' existing infrastructure and consumer offerings.