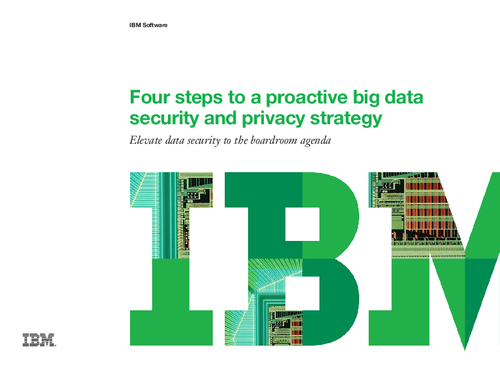 Analyzing data can generate transformative insights, whether for individualizing marketing campaigns, understanding business risks or creating smarter cities. Leading organizations are looking to develop more and deeper insights by extending their enterprise architectures to accommodate data from new sources. When organizations integrate data from these disparate sources with their existing enterprise data, they get a better view into their customers, business operations and competitors. However, the power to harness big data comes with the responsibility to safeguard it both externally and internally. Big data contains valuable information - some of it sensitive customer data - that creates a lot of risk. It can be a honeypot for internal and external attackers, but accidental and unforeseen data leaks are just as damaging as deliberate attacks. As today's organizations accumulate more data in on-premises and cloud repositories, the risk of a data breach rises accordingly.
Download this eBook to explore:
The steps to develop a proactive approach to data security;
How to protect data while giving your staff the right levels of access to do their job efficiently and accurately.